This is an exercise that demonstrates that it's possible to interpret and think of exactly the same thing in totally different ways, some that can make a person far more depressed than others. It's designed to encourage people to try to think of possible alternative explanations for things that happen rather than habitually thinking the worst.
Consider how you could respond in different ways in each of these situations:
Scenario 1
You get bad grades at school.
The way depression might make you think:

I'm no good at schoolwork. My life's ruined! I'll never amount to anything.
Possible alternative perspectives:
I didn't study hard enough. I'll make sure I do better next time. (Or if that was the final exam), I'll find another route to success. I could join an apprenticeship scheme for something. Or I could go to college and re-take my exams there.
The questions were particularly difficult, and actually a lot of the class didn't get very good marks, so it obviously wasn't just me who thought they were hard.
The exams were very close together and I just didn't have time to revise everything. Unfortunately, a lot of the questions were on subjects I didn't have time to revise. The school ought to organise exams better.
I found it difficult to concentrate while I was supposed to be revising because something worrying had happened recently and I kept being distracted by thinking about it. Hopefully next time, there won't be so many upheavals in my life so I can concentrate better.
I had an incompetent teacher. Hopefully, the ones I have in future will be better.
Scenario 2
You have a job interview and get the job.
The way depression might make you think: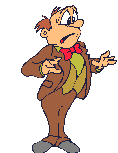 All the other candidates must have been absolutely no good at all if they picked me! I probably won't do a very good job of it. And the job market is so insecure anyway that this job probably won't last very long, and then I'll be out on the scrapheap!
Possible alternative perspectives:
I feel sure I was a strong candidate and probably impressed them. As far as I know, this is a stable organisation that I'm likely to be with for some time if I do well. And if I am made redundant, the experience I gain here will mean I'm more likely to get another job.
I didn't do as well as I could have done at the interview, but they obviously liked me. I seemed to get on well with them, which is a hopeful sign for the future since I'll be working with them. Being trained to do the job will increase my talents, so if I do happen to be made redundant at some point, I'll be more useful to other companies and so I'm more likely to get a job in the future.
Yes, maybe if there had been more candidates, there would have been a stronger one than me who would have got the job; but now I'm in, I can show them what I can do! I know I have talents in this line of work. And there's always a demand for the kind of thing this organisation provides, so I can't see that there's a high likelihood of being made redundant really.
I think I can congratulate myself, because I put a lot of effort into interview preparation, finding out about the company, thinking through why I'd like to work there, and contemplating how I could best illustrate to them that I could do the job. It obviously paid off! I can be quite pleased with myself. This is quite possibly my first step to success! I might even be promoted and become an important member in the organisation one day in the future. I know I'll be dedicated and committed in all likelihood, because I do like doing this type of thing, and so I'll probably do well. And I won't worry about redundancy unless it ever happens; time enough to think about it then; no point worrying over something that might never happen!
I know I did quite well at the interview. They were probably also impressed by my qualifications and previous experience. I know I can do this job because I've done it before. And if I am made redundant, I know my qualifications and experience will give me an advantage when searching for something new.
Scenario 3
You ask someone out and they don't want to know. This is the third time in a row it's happened to you.
The way depression might make you think:

They don't like me. I'll never get a girlfriend/boyfriend. I shouldn't have to be on my own! I must find someone to go out with! If I don't, I'll be a lonely rejected person left on the shelf.
Possible alternative perspectives:
Perhaps the person I've just asked is hoping to get together with someone else he/she's got his/her eye on, and that's why they said no, rather than it being anything to do with me. Maybe the others I asked said no for reasons that didn't have anything to do with me as well.
Maybe the latest person I asked thinks I'm nice enough, but he/she probably really wants to go out with someone who shares more of their interests, like sport. Maybe the others said no for reasons like that as well. Maybe I'll ask someone who shares more of my interests next time.
OK, so there are a couple of off-putting things about me, like my habit of interrupting, and the way I often don't bother to brush my hair. Well, I can work on changing those.
Perhaps the last person I asked is still licking their wounds from their last relationship break-up and they don't fancy a new relationship just yet, especially when there's a chance of getting back together with their last girlfriend/boyfriend. Maybe one or both of the others I asked before felt like that as well.
Maybe they're just not physically attracted to me, and view me more as a friend than a love interest. That doesn't mean I'm not physically attractive. Perhaps the chemistry will be there between me and someone else soon. But if it's a while before I find someone, I don't suppose I really ought to worry about it. What makes me think I need to go out with someone and think it will be so disastrous if I'm left on my own? Maybe it won't be that bad at all! There are advantages to being alone, like being able to go where you want when you want or spend hours on the computer or reading whenever you want without anyone complaining; or being able to choose which university you want to go to entirely because of its reputation, rather than being restricted in your choice because you want to be near your love interest. So I could just enjoy singleness for a while. And I have several ordinary friends to go around with, so I don't have to worry about being lonely.
Scenario 4
You phone a friend and leave a message because they're out, and they don't get back to you.
The way depression might make you think:

They don't really like me.
Possible alternative perspectives:
Maybe they've been very, very busy, and haven't had time to turn their attention to their phone messages. Or maybe they've gone away for a couple of days.
Perhaps something important's come up and they've just forgotten all about it.
I didn't leave my phone number; maybe they've forgotten it.
Perhaps they're tired and just wanted to relax when they came in, and have gone out again today.
Maybe their answering machine's broken or they just haven't looked at their messages yet. I'll phone them again soon.
Scenario 5
You go to pottery classes and make something which clearly took imagination and skill.
The way depression might make you think:

Well, I obviously inherited the gift from my parents. They're the ones who can take the credit, not me. But I don't suppose I'll be able to make too many more things as good as that. Perhaps I was just feeling especially inspired making that. And all the mistakes I made before I finally got it right! I'm obviously not really any good.
Possible alternative perspectives:
I clearly have a talent for this. I can think of many more beautiful things I'd like to make, and I'll come back here and probably make them.
I was taught embroidery as a child and had good teachers, and became highly skilful and imaginative. So it's natural that I should be skilful in making beautiful things in pottery as well.
I really enjoy this, and when you enjoy something, you're bound to be more committed to it and so are likely to do better.
The teachers here have taught me well. I'll probably get better and better!
I put a lot of thought into it. It took a lot of work and time, and I had to re-do bits where I made mistakes, but now I've finally done it, I think I can be pleased with myself, and I know people will admire it.

---

Every thought is a seed. If you plant crab apples, don't count on harvesting Golden Delicious.
--Bill Meyer

Argue for your limitations and, sure enough, they're yours.
--Richard Bach, (Illusions)

Many of life's failures are people who did not realize how close they were to success when they gave up.
--Thomas A. Edison

---
Scenario 6
The boss comes to you at work and says, "Can't you ever do anything right?! This piece of work's lousy!" And he points to four or so mistakes in it.
The way depression might make you think:

No, I can't do anything right! I'm a lousy worker! I'm always making mistakes! I don't deserve this job!
Possible alternative perspectives:
The boss is being totally unreasonable by asking if I can never do anything right, because there are many things I do in my job very successfully, and he knows it! He ought to learn to phrase his words more sensitively! As for the mistakes I made, well, there were a few, but the work was far from "lousy"! And it was a new thing I'd never tried to accomplish before, so I hadn't had much practice at it.
The boss was a bit harsh, but I have been making several mistakes in my work over time. Perhaps I could do with a bit of re-training, or maybe my talents lie elsewhere. Yes, I know I'm good at some other things. I'll look out for a job where I'd be doing those instead.
The boss knows I don't always make mistakes! I'm just tired because I didn't get a good night's sleep last night. I'll try extra hard to concentrate for the rest of the day, or ask to be excused for the rest of it, and do my best to get a good night's sleep tonight. If I have a problem with sleeping more often, I'll look for advice on curing insomnia on the Internet.
I wasn't concentrating as much as I should have been because I was allowing my mind to wander; but it's not nearly as bad as the boss is making out; perhaps he's being bullying because he's stressed because he feels under pressure from his superiors to get us to get our work finished quickly, or he just has aggressive insensitive tendencies because he's never learned or been interested in adopting the social skills of being tactful.
Actually, they weren't really mistakes at all; I just did things a bit differently from how he likes them done, which isn't surprising, baring in mind I've got into the habit of doing them like that because it's how they were done at a previous workplace where I worked for some time! If he'd been a bit clearer about how he likes them, or if I'd been here long enough to get used to things here, I'd have done them his way.
Scenario 7
You suggest to a friend that you both go out together somewhere for the afternoon next Saturday, but a day or two beforehand, you get a quick message saying he apologises but he has to cancel.
The way depression might make you think:

He doesn't really like me! He only said he'd come because he doesn't want to offend me! It's not fair of him to treat me like this! Perhaps he's going to go with someone else instead! Perhaps he was planning to do this all along, two-faced ratbag! What can I say or do to get revenge?!
Possible alternative perspectives:
Maybe he's got the flu or some other bug. Perhaps I should phone him and ask if he's allright, or wait a few days and then do it, since if he is ill, he won't want to get out of bed to go to the phone at the moment, but he'll hopefully be better soon.
Maybe someone's asked him to help them do something at short notice.
Perhaps a friend or family member of his has become ill and he wants to go and see them. Well, if that's what's happened, I hope it isn't that serious. Maybe I'll phone him later and speak to him.
He suffers from depression himself. Perhaps he's just gone into a very low mood and doesn't feel like communicating with anyone or going anywhere. Maybe I could go and cheer him up, and we could go out when he's feeling better instead.
Perhaps he forgot he was due to go somewhere with me on Saturday and made other arrangements, or he'd made other arrangements beforehand that he forgot about when he arranged to spend the day with me, and he only recently remembered, but he's too embarrassed to tell me much about it at the moment. He probably will later.
Scenario 8
You play a long game of chess with someone who's got a reputation for being hard to beat, and win.
The way depression might make you think:

He probably just let me win because he felt sorry for me or thought I'd be bound not to be that good so he wouldn't play as well as he can!
Possible alternative perspectives:
I'm pleased about winning. I'm glad my father taught me chess when I was young and that I played it quite a lot and built up my skills over the years. Now I know I must be good at it!
Well, I know I have a good brain for chess strategies. I managed to concentrate and think them through all the way through the game, and it obviously paid off!
I'm glad I spent all those evenings playing chess with my housebound neighbour because I cared about him and wanted to help keep him occupied so he wouldn't live such a boring life. I obviously have a compassionate streak. Well, it seems such things may sometimes have their own rewards!
Even if he was having a bad day, he must have still been playing well. It certainly wasn't a walk-over! It took brain power to beat him, and I know I have a good brain for it, because I've beaten several other people in my time who I know weren't that good. But he was far more of a challenge, and yet I still won!
I haven't played chess in some time, so I never thought I'd win! It's nice to know I can still remember my old skills. My memory must still be in good working order. So that's reassuring.
Scenario 9
You have a collision with someone in the street and he swears at you and tells you you're clumsy and demands you "Watch where you're going!".
The way depression might make you think:

I must be clumsy; I'm causing a hazard; I'm no good! But there was no need for such rudeness! The world's full of nasty people who bang into you and then don't even say sorry but blame you and swear at you! Is it worth living in this world?!
Possible alternative perspectives:
Maybe he'd just been fired from his job or had some other bad experience, wasn't looking where he was going, and when he bumped into me, wanted to vent some anger to make himself feel better. Most of the people I meet behave much better towards me.
OK, I was distracted by the display in a shop window. I should have been concentrating more on what was in front of me. But I didn't hurt him enough to deserve being spoken to like that. Never mind. I won't let it ruin my shopping trip!
Well, what does he expect if he will suddenly dart out of a shop like that; he was the one not looking where he was going!
I didn't see him coming out of that shop. I wonder if I need glasses. Perhaps I'll go and have an eye test, and if I have got something wrong, maybe they can stop it in its tracks.
Perhaps I shouldn't have turned around so suddenly. Perhaps I can make him feel friendlier towards me if I apologise and help him pick up what I made him drop.
Scenario 10
You have a relative who usually invites you round at Christmas, but this year, you haven't had an invitation.
The way depression might make you think:

They must have gone off me and decided they don't want me around their house any more.
Possible alternative perspectives:
Perhaps they've sent an invitation but the post's extra slow and it hasn't got here yet.
Maybe they're not feeling well enough to have a celebration this year. After all, they're getting on a bit. I'll get in contact with them to see how they are and whether there's anything I can do to help if there's something wrong.
Maybe they're still annoyed with me because of that stupid argument we had a few months ago. I know I was partly to blame for it. I'll phone them up and try to make it up with them.
They did move house recently. Maybe their house is still a mess with boxes everywhere and they don't want to invite anyone around until they've got everything sorted out.
Maybe they've decided to go on holiday this Christmas instead of having a celebration at home. Come to think of it, they were talking about how they'd like to go skiing at Christmas last time I saw them. Maybe they just forgot to tell me they were going amid all the preparation, or maybe I'll hear from them soon.

---

We have no right to ask when sorrow comes, "Why did this happen to me?" unless we ask the same question for every moment of happiness that comes our way.
--Author Unknown

Oh, my friend, it's not what they take away from you that counts - it's what you do with what you have left.
--Hubert Humphrey

To be upset over what you don't have is to waste what you do have.
--Ken S. Keyes, Jr., (Handbook to Higher Consciousness)

---
Scenario 11
Somebody compliments you on the way you look.
The way depression might make you think:

They're just being kind! They know I've been feeling down recently and they just want to cheer me up. I don't look very nice at all really!
Possible alternative perspectives:
I do look nice.
Yes, they may have said it because they wanted to encourage me, but nevertheless, I'm sure they were telling the truth.
That just shows you that it is worth smartening up after all!
This new outfit obviously suits me. I clearly have good taste in clothes! good.
Perhaps I don't look that good, but at least I look better than I did and that's why they're commenting. Well, at least that's an improvement.
Scenario 12
You're passed over for a job promotion you really wanted.
The way depression might make you think:

I'll never get anywhere in life! They just don't think I'm good enough and will never recognise my talents! Everyone's getting ahead except me! I'll be stuck in the same old job forever!
Possible alternative perspectives:
Thinking about it, I can see how the person who got the job was better qualified than me. He had more know-how and more experience. But when I've been around here for a bit longer, I'll have developed more myself, so maybe the next time such a position is going, I'll get it.
Perhaps they don't recognise my talents. But that doesn't mean I have to stay here! I could apply for a better job somewhere else if I wanted. I'm more likely to get it since I'm already employed.
Well, at least I was short-listed. That means they'll probably look favourably on me next time this kind of position comes around.
OK, so, for whatever reason, he was chosen over me. Perhaps it was because the boss I've got now finds me particularly useful and wants to keep me here. It's not really a bad job. I enjoy some of it. And when I compare myself to people who haven't even got a job, or the thousands in other countries working in sweatshops for hours and hours a day in miserable conditions for extremely low wages, I can be very grateful I've got a secure, safe job where the pay's reasonable.
Well, I'm fairly well qualified for the job, but the person who got the promotion is on friendlier terms with the boss than me. Perhaps the answer is to behave in a friendlier way towards the management, and then next time, it might be me!
Scenario 13
You've been living for years with a relative who's constantly criticizing you, saying you'll never amount to anything and you can never do anything right.
The way depression might make you think:

They're right! I won't ever amount to anything. I'm a failure! I never do anything right!
Possible alternative perspectives:
This person is a bully! If I analyse what they say, I can work out that a lot of it is just plain wrong; they're expecting unrealistic standards that I don't need to live up to and not many people could! They seem to expect me to be perfect! Well, nobody's perfect or ever can be, so it's unreasonable of anyone to expect someone else to be! For instance, they criticize me whenever I don't get the top marks in my class! Well, I get high marks. For most people that would be good enough; it would be good enough to get into university if I got those marks in my final school exams! And they criticize me for going out, saying I should spend the time studying. Well, I do a lot of study, and it's unreasonable of them to think I should do without a social life entirely! They wouldn't like to do that! And they say I'm not good-looking enough to attract the opposite sex. Well, whose genes did I inherit? They're partly responsible for my looks! And I don't think I look that bad at all; and an intelligent person will go for personality rather than looks anyway! And when they tell me to do something I'm not used to doing and I make a mistake, they ridicule me. But of course they can do it better than me; they've been doing it for much longer! And if their instructions had been clearer, I'd have done it better! And I bet that if they were doing something new not having been given clear instructions, they'd make mistakes! I'm not going to take what they say that seriously any more!
Much of the problem is caused because they phrase what they say in negative, all-encompassing language, making it inaccurate. For instance, they say, "You can't do anything right!" Well, that clearly isn't true; I've got good marks in my exams; I comforted a friend the other day when they were upset and they said I was a great help; I have a pet rabbit which is happy and well-fed; I've been told by others that my cooking's excellent; I'm being given one of the lead positions in the amateur dramatics group I'm a member of. ... Of course I do things right - lots of things! Maybe they say I can't sometimes when what they really mean is something on the lines of, "You've just left a bit of peel on the potatoes you've just peeled" or, "I'd really appreciate it if you could wipe your feet on the mat when you come in", or, "When you read to the congregation in church last Sunday, you weren't very loud. Could you speak up more next time? That'll make sure the people at the back hear you." etc.! Rather far from, "You can't do Anything right"! Maybe they really do need to learn how to rephrase their wording so it's more accurate! If I point out their errors to them every time they phrase something wrong, perhaps they'll begin to change their ways.
I do behave badly a lot. I deserve much of what they say. But their behaviour isn't very good either; it's abusive and insulting! Maybe they learned to be that way because their parents were like it with them. Perhaps we both need to change our ways. Maybe I could try having a chat to them about it.
Perhaps the reason they're so grouchy is because they're in severe pain with their back condition. Not that that would ruin everybody's personalities. But maybe they were a bit like that to begin with so that's made them worse because it's making them miserable. Maybe if they heard a recording of the way they speak to me, they'd be ashamed! Perhaps I ought to suggest we get the doctor in again to see if anything else can be done for them.
Maybe they're frustrated with the way their own life is going and would like to hit out at their boss for being a bully, work colleagues for performing better than them, fate for not causing them to be born with a silver spoon in their mouths etc. But they know they can't, so they're venting their anger on me! Perhaps they need to learn anger management skills, and social skills to help them communicate with people better! If I can't persuade them to improve the way they behave, then at the first practical available opportunity, it would be more healthy for me if I got out of this place!
Scenario 14
Your child gets fantastic grades in their school exams.
The way depression might make you think:

Perhaps they gave him/her the wrong grades by mistake. Anyway, I've heard about how they inflate grades to make everyone look good! Exams aren't as hard as they used to be. My child will probably struggle when he/she gets to university. Maybe he/she won't be able to stay the course. I wonder if there's even any point in them going and putting themselves through that, especially since jobs are so hard to come by these days so he/she probably won't get a job after all that study!
Possible alternative perspectives:
My child's clearly a genius! All his/her life I've observed how bright he/she is! I'm really pleased.
My child did study very, very hard for these exams, really disciplining him/herself to work! With that attitude, they're bound to go far in life. I can be very proud of them! All that encouragement I gave them has clearly paid off!
This can probably partly be accounted for by the inflation of grades I've been hearing about, but my child got some of the best results in the class, so even so, it must mean he/she's one of the best!
I'm so pleased I made the effort to ensure he/she got into a good school! I'm really pleased with the teaching standards there.
I'm so glad I know something about the subjects he/she was studying. I've been able to help him/her learn. I think we can both be very pleased with ourselves!
Scenario 15
You slip over and break your ankle on the ice on a cold Winter's morning. You contemplate the incident while waiting for treatment.
The way depression might make you think:

Why don't the council salt or grit the roads?! Their service is appalling! They expect us to pay them money, but don't do anything for us in return! To think I had to lie there in pain in the cold for minutes before someone came to help! I'll probably be out of action for months, only able to lie around becoming thoroughly bored with nothing to do; my brain will shrivel! I'll probably be lonely because people won't want to keep coming to see me! I won't be able to do anything for myself; I'll have to have carers coming in to wash me - and won't that be humiliating! If they don't come in on time, I'll go without food! And I'll be in terrible pain for weeks and weeks and weeks! I'll probably lose my job because I have to be off for so long! And when I recover, I'll never have the confidence to walk around outside again!
Possible alternative perspectives:
The council must have just missed that stretch of road. After all, it was in an isolated, quiet area. Given that it was isolated, Wasn't it lucky that someone came along to help me when they did! It was only a few minutes after I fell over! I wonder what the treatment is for a broken ankle nowadays. Perhaps they can just put it in plaster and let me go, and I can get crutches to help me walk, and I'll be slowed down a bit, but otherwise more-or-less OK. Maybe even if they have to do an operation on it before they put it in plaster, I'll still be able to hobble around on it after a little while. And I'm sure painkillers will help a lot with the pain. Wasn't it nice of the person who stopped to help to do that! I'm sure they were in a hurry, but they stopped to ring the ambulance on their mobile phone, and even waited with me till it came! It was cold out there, but they still cared enough to stay with me. And I was cold, but I'm glad I'm nice and warm now!
Perhaps I should have been a bit more careful, since I knew things were icy this morning. I should have slowed down. Oh well! Can't change anything now; may as well try to make the best of things! Perhaps I'll have to spend a little while off work, but I don't suppose this will mean I'll be completely immobilized. I'll hopefully still be able to sit at my computer if I can manipulate my plaster-covered leg under the desk, and I could set up that website/write that book I've always been meaning to do but have never had the time for before. And I'll have time to learn up about a few of the things that interest me that I've never had time to educate myself about before. Wow! I can get someone to get some books from the library for me and find out all about the greatest Victorian inventions and the world's greatest engineering projects! And I can absorb myself in my favourite adventure novels for days and days without feeling guilty because I should be doing something practical!
Well, it wouldn't have happened if I hadn't turned around suddenly because I heard a noise behind me and wanted to know what it was. I'll have to be more careful in future! Well, I'll bring that stretch of road to the attention of the council and tell them they need to salt or grit it during cold weather in future because it's dangerous!
I was out unusually early, so the roads were icier than they will be now. (You laugh to yourself) What a pity they don't have under-road heaters that melt all the ice as it appears!
OK, running on the ice wasn't the cleverest of things to have done, but I was in a hurry because I was late for work. Well, that backfired, didn't it! I'll be several days or weeks late now! Hehehe!

---

I have often thought it would be a blessing if each human being were stricken blind and deaf for a few days during their early adult life. Darkness would make them more appreciative of sight; silence would teach them the joys of sound.
--Helen Keller

If the stars should appear but one night every thousand years, how man would marvel and adore.
--Ralph Waldo Emerson

If all misfortunes were laid in one common heap whence everyone must take an equal portion, most people would be contented to take their own and depart.
--Socrates

---
Scenario 16
You're talking with a group of colleagues at work and they start saying very unpleasant things to another colleague about his looks and character, which you know to be unjust. You stand up for him. He's grateful, but you face a barrage of criticism for it from the colleagues who were being nasty.
The way depression might make you think:

I should have kept quiet! I will in future! They must be right - I must take things too seriously and not have a sense of humour.
Possible alternative perspectives:
I think they were just trying to justify their bad behaviour. But I could see it was hurtful to the person they were being verbally abusive to. I can pride myself that I had the courage to stand up to them! I obviously have higher morals than they do when it comes to the way you speak to others. And the person was grateful I stood up for them. When the others jeered at him saying, "Can't you stand up for yourself; do you need someone to do it for you?" I'm glad I said, "He didn't ask me to stand up for him; frankly, I hope he gives you a mouthful as well as me!" I think I did encourage him to stand up for himself more. So that was good.
Perhaps picking on other people makes them feel better about themselves, and that was why they were so quick to criticize both of us! I'm glad I took no part in it! I find that kind of behaviour distasteful, which it is, so in that respect, I'm more compassionate than they are. Maybe one day, someone will say nasty things to them, and then they'll know what it feels like and become more caring themselves.
They can't have been right about what they said about me, because the person being picked on didn't find what they said to them funny! I do have a sense of humour, contrary to their accusations, but I'm glad it's much less vulgar than theirs! Even if it's true that most people would have laughed at what they said, as they told me, that still doesn't make it right, and I'm glad I stuck to my opinion! They joke as if they don't value the person as a thinking, feeling human being, and don't care about the effect their words will have on them. I'm glad I don't do that.
Even if there was a bit of truth in what they said about the one they were picking on, they should have gone and seen him privately and talked the matter through with him seriously, courteously asking him if he'd change something about his behaviour. That's what I'd have done, and I'm glad I have higher principles than they do and the courage to stand up for them. Maybe they'll change one day and be more considerate. I hope so. There was a time when I would have laughed right along with them and maybe said a few horrible things myself, but I'm glad I know better now. It's so disrespectful.
Whatever they say about me, I know they're acting like bullies, and I won't hesitate to stand up for anyone they pick on in the future either if it seems the right thing to do, despite what they might say! Maybe they'll get tired of being shown up and stop if I do it enough. Maybe I'll be able to persuade them to be more caring.
Scenario 17
You advise a friend who's distressed over the death of a loved-one to have an alcoholic drink to relax. She does, but then finds she doesn't want to stop, and spends the next week on a big drinking binge which results in her being threatened with the loss of her job, charged with drunk driving, and injured because she fell down a flight of steps in a drunken state.
The way depression might make you think:

It's all my fault! I'm obviously terrible at giving advice! I must never do it again! Everything I say makes something go wrong! I'm an incompetent!
Possible alternative perspectives:
OK, on that particular occasion, my advice turned out to be spectacularly bad; but that doesn't mean it always is. I remember times in the past when I gave good advice which turned out to be very helpful. And I'll make a mental note never to give that particular piece of advice again.
I thought my friend would be able to drink sensibly because I've seen her drinking moderately in the past and just didn't realise the effects the extra stress would have on her. And I've seen other people drink moderately in stressful situations before with no problem.
She usually drinks everything alcoholic with a large dose of lemonade, and I expected her to do the same, whereas she went out and bought the strongest drinks going and drank them neat. Perhaps I could have foreseen that she might do that given how upset she was, but foresight often comes with experience, which I didn't have. But I can put this down to experience, and make it a lesson for the future.
I didn't realise quite how upset she really was.
I was tired and distracted by other worrying things and so my head wasn't as clear as normal. In hindsight, I could have invited her to spend the evening with me and listened while she talked or suggested she talk to someone else, but the problem seemed to demand a quick solution because of how upset she was, and my mind was on so many other things that I just presented the first idea that came to me. I'll know better next time.
Scenario 18
A friend asks you to babysit her two children for the day. You willingly oblige, and you teach them a few reading and writing skills, some little songs they can sing together, how to make little cakes, and some games they can play together. Their mother has previously told you about a little boy with a broken arm on their street who bigger boys make fun of, and said that her children are beginning to learn their ways. You play a game with them where you put their arms in makeshift slings and get them to try to do things only using one hand. Their mother's really pleased with you, because in the following days, they demonstrate their new skills and games to her, and they stop laughing at the boys making fun of the one with the broken arm.
The way depression might make you think:

Well, a better person would have been able to teach them more things! The day was quite an effort for me really. I'm not that good at looking after children. They'll probably forget everything soon anyway!
Possible alternative perspectives:
Although it was a bit tiring, looking after them was rewarding. I put a lot of preparation into the day so I'm glad it paid off. I know they enjoyed themselves. And I'm really pleased they've changed their attitude to the boy with the broken arm. That game I played with them where I got them to try to do things one-handed was obviously a good idea!
Thinking about it, I only think I'm not good at looking after children because of a couple of little brothers I tried to look after for a day once who were extremely naughty and just wanted to fight and scream all the time, draining my confidence in my ability to look after children and leaving me tired out! The latest children were quite good. And I think it's quite an achievement that I kept their attention all the time and kept them well-behaved all day. I'm pleased.
I remember that several years ago, I used to play with children and had quite a talent for thinking up new things for them to do and teaching them things. I'm glad I haven't lost it.
They're nice bright children. I remember how much I liked to play games and help with cooking cakes when I was little, so I thought they would probably like it too. I'm glad I guessed right and they enjoyed themselves.
I'm glad I offered to babysit even though I thought it would be a daunting prospect. I always like to do what I can for my friends when they need a favour. And it was definitely worthwhile.
Scenario 19
Someone tells you you're fat and have an ugly face.
The way depression might make you think:

They're rude and insulting! They don't like me. But they're bound to be right. How can I have the confidence to go outside any more if my looks are that bad?! I don't suppose anyone finds me attractive. They'll probably all desert me in the end because they're so disgusted with the way I look and I'll die lonely! Maybe I need plastic surgery.
Possible alternative perspectives:
The person was probably exaggerating. They don't like me anyway because they're jealous because I've got a better job than they have, so they probably just said it out of spite!
OK, so I'm quite fat and my face isn't looking its best. Well, let's see what can be done with a change to a more healthy diet, a few more early nights and a good exercise routine! Maybe I'll take up swimming or brisk walking.
It's true, I'm not that good-looking, but I can change some of that, and why should I let the rest bother me? Character counts for more than looks, and I know I'm caring, generous and willing to put myself out for others, within reason. Those are the things that are really important in life, and anyone who gets to know me a bit but is still put off me merely because of my looks must be a shallow kind of a person.
They were trying to help me by saying what they said rather than insulting me, thinking it would help motivate me to look after my figure better, just not realising how much it would get me down. They were rather insensitive in what they said, but I know they said it with good intentions, so I won't bare a grudge and get depressed about it.
There was some truth in what they said, but so what? When compared to the millions starving in Africa, the people forcibly displaced from their homes by property developers who want to turn the areas into tourist resorts, or people having to flee their homes because of war, the people caught up in war and being maimed, disfigured, killed or traumatised for life, this issue really isn't a big deal and I shouldn't let it bother me. OK, so I've no chance of being a supermodel, but there are lots of other things I could do, and if I think I'm that bad, perhaps I'll get things in perspective by doing voluntary work for a few hours a week with people worse off than me, like people with disfiguring disabilities. I'll end up being very grateful for the way I look, and for the fact that I at least have most of the parts of my body in good working order at the moment.
Scenario 20
You do a first-aid course. A relative of yours has a heart attack, but because of your skills and your prompt action in calling the emergency services, his condition isn't too bad when the ambulance comes, and he's treated successfully in hospital, making quite a good recovery.
The way depression might make you think:

Isn't it terrible that people have heart attacks! His must be all my fault because I didn't encourage him enough to eat a lot of fruit and vegetables! To think he could have died because of me! He'll probably have another one soon and it will be so severe I won't be able to help him, and then he'll die, and I'll be terribly upset because we've lost him!
Possible alternative perspectives:
I'm glad I put a lot of hard work into doing that course! Just think how useful it turned out to be! If I hadn't done it, he'd probably have been dead by now. He might last several more years now. I'm pleased that I've been reading up on health books, because now I can advise him on changes of diet, lifestyle and other things he can do to try to avoid a heart attack in the future. And maybe he'll listen now! I tried to advise him on changes of diet before, but he was always a stubborn old thing! Now, surely he'll have realised the importance of what I'm saying.
Aren't first-aid courses wonderful! I'm going to try to organise for my children to go on one if I can! And considering I did the course a year ago, I'm pleased my memory's good enough for me to have retained the information till it could be useful! If I get my children on first-aid courses, it will increase the likelihood of someone being around to help if he has another heart attack. But the doctors have given him advice on lifestyle changes which should reduce the risk now.
I'm pleased with myself. That was a very serious situation, and yet I kept a cool head throughout! Practising those skills beforehand helped a lot. Thanks to that, he's still here now.
I'm glad I saved his life, because he's got quite a lot of living left in him. Of course, I don't suppose I'll be able to save his life every time something bad happens, and it will be upsetting when he dies. But he's getting old, so we have to accept that he will die soon. And when he does, at least we can reflect back on all the happy moments he's had, partly because we've been there for him. Since this is a wake-up call to warn us that he might not have long left, I'll do my best to increase the number of happy moments he has before he goes. Perhaps I'll start tomorrow by encouraging my children to go and tell him what they're doing at school and play scrabble with him. He loves to be with the children! And at the weekend, I'll invite my brother round, and if he comes, he can play the piano and sing for him. He loves that!
Now I know how useful that first-aid course was, maybe I'll go on and do something more advanced. I'm so glad I was able to help save his life! Maybe I can help even more people with the more advanced skills I learn.

---

Better to lose count while naming your blessings than to lose your blessings to counting your troubles.
--Maltbie D. Babcock

If you don't get everything you want, think of the things you don't get that you don't want.
--Oscar Wilde

---
Scenario 21
You sometimes listen to the news on the radio and are distressed by the murders and other bad things it talks about.
The way depression might make you think:

There are so many murders going on! How can I feel safe?! It might happen to me! Maybe it's too dangerous for me to go out on my own, especially after dark!
Possible alternative perspectives:
Only rare things make the headlines. If murders happened all the time, they would be so commonplace that they wouldn't be news - people would think, "Oh, another murder; Tell me something new!" The newscasters would think they weren't shocking enough to broadcast! There must be lots and lots of good things happening all around, but they don't think to broadcast those. Perhaps they're not sensational enough! They like to only broadcast the worst things!
I know I shouldn't get scared at any murder mentioned, since most of them don't happen anywhere near me, or they happen outside clubs or pubs late at night, or in high-risk relationships. Since I know the news makes me unnecessarily fearful, I'll stop listening to it.
News rooms seem to have an agenda. It's as if they scan the incoming stories from their news feeds for certain keywords like "murder", "shooting", "shot", "stabbed" "disaster" etc., - oh, and the names of leading politicians as well. And they broadcast stories with those keywords in them, and ignore everything else! Maybe if there weren't any murders going on in this country, instead of broadcasting news about good things that were going on here, they'd resort to broadcasting stories about murders in foreign countries instead! When I think about how big this country is and how few murders they do actually report, I'll get a better perspective on things. Besides, if there were murders going on everywhere all the time, society would fall apart, because no one would bother planning trips out or new schemes or inventions, because of the probability that they'd be dead before they could finish them! And since society's thriving, it must mean that most people's lives aren't too bad. And there are so many old people around. There wouldn't be nearly as many people living that long if murder was that common.
Well, since it's making me a bit frightened, I'll take steps to protect myself when I'm outside. I'll contact the local police and ask where I can buy an attack alarm. And I'll carry a mobile phone with me so I can call the police in an emergency, should one ever happen. If I think there might be particular cause to worry, like if I happen to hear about a local murder, I'll let someone know where I'm going when I go out, so if I'm not back within a few hours of the time they're expecting me, they'll be on the alert. I'll try to arrange things so I don't need to go out after dark. Having said that, when I go out in the day, surrounded by the crowds as I usually am, I'm far more likely to be allright than I am not to be. When I think about the number of times I've been out in my life, and ask myself how many serious things have happened to me in all that time, I'll get a better perspective. I could also maybe reassure myself by asking questions like, "About what proportion of the people I know have been serious victims of crime? How many of the people I know have? How often have they become serious victims of it? What does that say about how high the possibility of them becoming a victim of serious crime whenever they go out is?"
I think my anxiety problem's getting out of hand, actually, so I'll research sources of help. I could find out more about relaxation exercises, and start doing those when I can, so I feel calmer and stop worrying so much.
Scenario 22
You go on holiday with a friend. You're in slight danger of missing your transport though, as your friend can't shut her suitcase! She sits on it, bounces up and down on it and tries to push herself down as hard as she can, for minutes and minutes! She doesn't want to take anything out, and she tries to reorganise things in it, but nothing works. She still can't shut it. Then you have a look inside and decide to pack it again. You do, and you obviously do a better job than she did, because this time, it shuts with ease.
On the holiday itself, you hire a rubber dinghy together one day. Neither of you can swim, but the sea's calm, so you don't expect to capsize. However, a careless person on a jet ski comes towards you at top speed and passes you, but clips the very back of the dinghy on the way. The impact nearly knocks you both out of the boat, but you manage to stay in. However, the boat begins to sink fast, and you know you'll both end up in the water soon! Your friend begins to panic, but you manage to stay fairly calm, and come up with the idea of folding part of your clothing over in such a way as to trap air in it to keep you buoyant and then lying still so you'll float. You tell your friend, and when you do both fall into the water, you both lie on your backs and do that. The waves don't trouble you much because the sea's so calm. You shout to people nearby to rescue you, and before long, you're rescued and on dry land.
Some holiday! We nearly died! All because of some stupid, irresponsible jet skier who shouldn't be allowed to go in the sea! We might not have been here now because of him! And it ruined the rest of our holiday! We were too afraid to go in the sea after that! And it took a while to recover from the shock! All that money wasted! And to think we nearly didn't even get to go on the holiday anyway because my friend couldn't shut her suitcase!! Everything's gone wrong!
You see someone about to be mugged in the street. You run towards the would-be mugger, shouting. Luckily for you, when you get close to him, he runs away. But his would-be victim runs off in the other direction without even giving you a word of acknowledgement.
Aren't people rude nowadays! I could have been risking my life for that person and they didn't even say thank you! I don't know why I bothered! Aren't the youth of today ungrateful! That's when they're not out mugging! What's the world coming to! We ought to be scared to go outside our front doors!
You have a suspected health problem. You have tests for it and they say the doctor's receptionist will ring you and tell you the results within a week, but a week has gone by and you haven't heard from them.
How can they be so irresponsible! I could be dying and I wouldn't know, and they wouldn't care! This is terrible! They promised to ring me within the week! If they can't do their job properly, they shouldn't be doing it at all! Maybe they don't care about me because I'm over 50! That's ageism! Or maybe they're just incompetent! I'm going to go to the doctor and complain if I don't hear from them soon, and may even take the matter up with my member of parliament! The people at the doctor's surgery must know I'm going to be worried by this! They know it's important! I've even waited in for them to call! They know I'm a vulnerable person, so they should care about me more and not be so inconsiderate!
You decide to reinvigorate your life with a new burst of creativity and do an evening class on a topic you've always been interested in. You do well. Your teacher says you have a lot of promise and are one of the best students. She says she'd expect you to do well if you decided to take your interest even further and do a higher qualification in it.
No, there's no way I could ever be that good! She's probably just flattering me! I don't suppose I'm really as good as the others! I don't even know whether it's worth continuing with this, because I'll probably find it more and more difficult!
Your love interest doesn't give you a gift on Valentine's Day.
He must be going off me.
You go out for the day with a couple of friends. They come to your house first to pick you up. You've been depressed lately, so you haven't done much to your garden and it's a bit overgrown, and you have some housework that needs doing. They willingly help you with the washing up, and do some dusting and hoovering for you. Then, they help you with some weeding in the garden. When you've all finished, it's still quite early, so you still have lots of time to go out. It's a lovely warm day. You have a picnic lunch in a park, have a walk in a wood where there are some beautiful trees, and then sit by a little quiet river in the sunshine for a while, dangling your feet in it and watching children play. The day is slightly marred at lunchtime when one of your friends blames you for something you didn't do and tells your other friend it was your fault. But the incident blows over within a couple of minutes, and you enjoy the rest of the day. The next morning, you ponder things over breakfast.
She blamed me for something that was her fault! That was so irritating! I should have explained to her and my other friend in more detail exactly what happened. If only I'd done that! She's done this kind of thing before! It happened because she got all flustered and said things without thinking. She's like that! She can be so annoying sometimes!
A friend of yours begins to lose his sight, and within a year, he's totally blind. You support him all the way through it, listening to him when he's upset and he wants to talk, and trying to advise him as best you can. You help to get him a place on a rehabilitation course which teaches him new ways of coping with things. He comes out of it quite cheerful and hopeful for the future. He feels sure he can get another job despite his disability.
Isn't it terrible that people should go blind! I don't suppose he'll ever get a job! To think of everything he's had to give up! How will he cope now! There are so many things he's going to find difficult! He might be cheerful now, but he'll probably soon give up in despair! I tried to help him, but what can anyone do?! There wasn't much I could do at all! There's nothing I can do now that will make a difference!
You have four growing children, and your husband/partner runs off with someone else and leaves you with a mountain of debts which you'd no idea he'd accumulated before, but he writes to you admitting he squandered all your money through a gambling addiction. Now he's disappeared, and you don't know where to find him.
This is an absolute disaster! How can I ever trust anyone again! He's ruined our lives! I'm not going to be able to cope! There's no way I'm going to be able to discipline the children on my own! They're going to run riot! They'll probably get into drugs and crime and end up dead! And I'm going to be in emotional agony for the rest of my life because of the loss of my husband! He's destroyed me and ruined everything! I don't know if it's even worth living anymore! I want to go to bed and never get up!
You're good at painting, and have been involved with an organisation which does voluntary work. You've painted some beautiful pictures and hung them up in hospital wards. You know they're admired, and another group you're involved with have asked you to give a speech to them all about the voluntary work you do, bringing more of your pictures along to show them.
Me, do a public speech?! I don't think I could! I'll probably be boring, and stumble over all my words, and they'll get fed up of me and boo me out of the door! I might drop all my pictures in the mud on the way so I'll have nothing to show them! Maybe I'll fall over on the way and tear my clothes and get them all dirty, so I look a complete mess! Maybe I'll forget what I wanted to say and just stand there not being able to think of anything! Maybe I'll forget the time and arrive there just as I was supposed to be finishing the speech and there won't be time for it, and I'll have inconvenienced everyone because they will have been sitting there waiting with nothing happening till someone else had to do something to entertain them without having prepared it! They'll be so annoyed with me!
Now you've looked at the examples, whenever you jump to a conclusion about why something's gone wrong, try to stop and ask yourself whether things really are as bad as you think and whether your reasons for thinking they are are correct, or whether there are alternative explanations that might explain things better.
Or if you find yourself feeling depressed, it can be good to try to remember what thoughts triggered off your change in mood. Then you can reflect on how accurate your thoughts are, and continually try to apply the type of thinking where you search for positive alternative perspectives on things in the future.
Feel free to add this article to your favourites or save it to your computer. If you know of anyone you think might benefit by reading any of the self-help articles in this series, whether they be a friend, family member, work colleagues, help groups, patients or whoever, please recommend them to them or share the file with them, or especially if they don't have access to the Internet or a computer, feel free to print any of them out for them, or particular sections. You're welcome to distribute as many copies as you like, provided it's for non-commercial purposes.
This includes links to articles on depression, phobias and other anxiety problems, marriage difficulties, addiction, anorexia, looking after someone with dementia, coping with unemployment, school and workplace bullying, and several other things.