There was the time a few weeks ago at my cousin's wedding reception. I wish I hadn't gone now.
Before we went, I was anxious for hours about what I'd say to people, since I don't do much with my life. I thought they'd probably all look down on me, since they're probably all doing much better than me. And I was worried that I might do something humiliating like spilling a drink or food down me, especially if my hands were shaking. And I was worried I might make a mess of things by not doing things in the proper way. I was worried about having to talk to people, but at the same time, I was worried I might be sitting on my own feeling stupid and sticking out like a sore thumb because everyone was friendly with other people so no one spoke to me.
When we got there, there were people I hadn't seen for years coming up to me and asking me what I was doing nowadays, and I just didn't have anything to say. They asked me what job I was doing, but that just made me embarrassed about having to admit to doing such a boring job.
I kept blushing, and that made me worry about what they must think of me.
I know you're supposed to keep eye contact with people, but I just wanted to look down at the ground.
Images kept coming into my mind of times on other occasions when I'd blushed and stuttered, and I felt sure people must have thought there was something wrong with me because of it.
And when they asked me what my interests were, that embarrassed me even more and I just didn't know what to say, because I haven't really got any interests. I'd like to go out and do more things, but I just haven't got the confidence. So then I started worrying that they must think I'm really boring, and I felt ashamed of having to admit I lead such a boring life. So I got more and more anxious and my mind started going blank, so I couldn't think of anything to say. I suppose that must have made them think I was boring then if they didn't think it before.
When I did say something, I got distracted by how anxious I felt because I was sure they'd be judging me, wondering what was wrong with me because I got my words mixed up. Then I started thinking they must think I'm stupid for finding it so difficult to say things.
And there were people from another part of the country there, and I felt really self-conscious about speaking to them, because I worried that they would look down on me for having the accent I've got. So that made me even more anxious.
I know I started speaking too quickly and quietly and mumbling after that because I felt so anxious, and so they must have thought I was even more stupid. So I went and sat somewhere away from everyone else, hoping no one would spot me.
I hardly ate or drank anything, because I was worried about getting something wrong or spilling things so people would think I looked like a fool.
I was constantly on the look-out to see if anyone was coming in my direction and I might have to speak to them.
Afterwards, I kept criticizing myself about how badly I must have come across. All the horrible feelings I felt at the time came back.
I feel angry and frustrated with myself for being so stupid that these things get to me so much, and that everyone can enjoy themselves so much more than me.
I feel as if I'm different from other people, as if I just don't belong, as if everyone else is much more competent than me. I thought they must all think I'm weird.
I'll write all this down, so I can remember it all and work out how I got into such a state.
The self-help book recommends we keep all the bits of paper we write on in a specific drawer, or in a carrier bag, so it's all together so we can easily find things and work with them when we want. It says we should get a notebook or two that we can label our anxiety notebooks. ...
OK, now I've written it down, I'm going to take each point in turn, put it as a heading, and then think about it, writing down my thoughts so I remember them:
Faulty Thinking Patterns and the Way They Can be Changed

It says the way to stop all this happening is to change the way we think about social situations, so our thoughts don't worry us, and so we don't start the process off in the first place.
It says we can change our thoughts if we first recognise that there are several types of faulty thinking we can engage in. It won't be our fault that we do that, but it'll be something to do with the way we've learned to think of things and what we believe about them because of bad experiences we've had, and other people's horrible attitudes towards us in the past. But we can work on changing the way we think about things, because people we mix with now might not have the same attitudes towards us as the people who made us feel bad.
It says that once we recognise that we're thinking something that isn't quite true or that we haven't got enough evidence to be sure of, it can help if we stop ourselves, realise what we're doing, and make a deliberate effort to think something more accurate. It gives a list of common mistakes it says people with social anxiety often make, to help us notice when we're making them so we can put them right:
It calls one type of faulty thinking " predicting the future, or fortune-telling". That's when it's as if we're predicting things before we go somewhere about how we're sure we'll reveal what we think are our inadequacies, or that we're bound to do something wrong. So we can think things like, "I'll never be able to feel comfortable talking to someone attractive", or, "I'll always be on my own", or, "No one will ever invite me back here."
During a social event, the book says we can do "mind reading", imagining we know people are thinking badly of us, without really having any evidence. So we might think things like, "She thinks I'm not talkative enough", or, "He doesn't like people who are shy", or, "They know how hopeless I am at this", when no one's actually said anything like that.
Or we might keep guessing how other people are reacting to us and what they're thinking.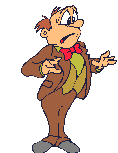 Or we might feel as if little things that we think have gone wrong mean things are much worse for us than they really are, or worry that if what we're about to do goes wrong, they will be. That's called "catastrophising". It's when we think things like, "If this goes badly, I'll never be able to show myself here again", or, "If I put a foot wrong, this relationship is bound to be doomed."
Afterwards, we can go in for doing "post mortems". That's where we keep on dwelling on the way things went, thinking over every little thing, condemning ourselves for what we think we did wrong, and making assumptions about how we came across and how other people reacted.
It says these are all biased ways of thinking, because we can misinterpret things when we're anxious.
It says there are several other styles of biased thinking, like:
Taking things personally: That's when we think things must be to do with us when they might not be. For instance, if someone walks out of a room or looks away when we're talking, we can assume it must be because they don't like us or think we're boring, not thinking of the other reasons why it might have happened.
Taking the blame: That's when we feel sure something was our fault, for no really good reason, like if someone gets angry.
Discounting the positive: That's when we reject memories of good things as if they didn't count, or interpret things in negative ways, like thinking, "She only gave me that compliment to make me feel better", when we don't really know that; or, "I can't be that proud of this achievement; everybody should be able to order a meal in public", not thinking about how much progress in our recovery it means we've made personally since the time we couldn't order one at all, given that unlike most people, we've had to contend with social phobia. Or we might think, "They were only doing that to be polite", again when we don't really know that.
Emotional reasoning: That's when we can mistake feelings for facts. So we might think things like, "I'm so embarrassed, I know everyone's looking at me", when they might not be really; or we might think, "I know I'm inadequate", just because that's the way we feel.

Over-generalising: That's where we assume that just because something's happened once, it will always happen. So we can imagine that just because we've spilled a drink once, we'll always do something clumsy, or because we didn't get a joke, we'll always be bad at getting jokes.
Labelling, or name-calling: That's when we can think things about ourselves or other people that are too extreme to be realistic, like, "I'm useless", or "stupid", or "inadequate", or "inferior". Or we can think things about other people like, "They're unfriendly" or "critical" or "hostile" or "superior", before we've had a chance to really find out for sure.
Wishful thinking: That's when we can imagine things would be better if they were different, like thinking things like, "If only I was cleverer" or "more attractive" or "wittier" or "younger" or "more like others.". That stops us focusing on what we could achieve, because it focuses our minds on things that don't get us anywhere because they make us think we're incapable of helping ourselves, instead of thinking about the things we do have going for us and how to use them best.
---
Well, all those different names for things sound a bit complicated. It'll be nice if I can remember them all, and it might be worth having a go, but I'm not sure I will. But I don't suppose it really matters if I can't.
I think the main points it's making are that we can easily:
convince ourselves that bad things have happened or will happen without having enough evidence;
think the worst about things;
think things will have much more serious effects than they probably will
fault ourselves or think other people do, when there might be other explanations for what's happened that we haven't thought about;
and spend time feeling regretful that things aren't different, instead of trying to make better things happen for ourselves.
The self-help book says that if when we start thinking anxious thoughts, we stop ourselves and can recognise what type of thoughts we're having, it'll stop us being so anxious. So we can think things like, "There I go again, mind reading or guessing what people think", or things like that.

It says that if we're unhappy, discouraged or depressed, we might find it harder to recognise our negative thinking for what it is and challenge it. But we can remind ourselves how we can mistake feelings for facts, so just because we feel something's true, it doesn't make it true. It just makes it harder to see things another way until we focus hard on what happened and try to distinguish facts from the way things have made us feel.
It says that if we doubt whether the suggestions in the book can help us, thinking that our problem's probably too serious, we can challenge that belief in the same way we challenge our other thoughts, and just try the suggestions out to see if they work.
---
Point 2: "I thought they'd probably all look down on me, since they're probably all doing much better than me."
A Bit of Optimism and Reassurance
I forgot to think that most of them are older than me, so they've had much more time to get into good careers than I have. In five years' time, I might have got over my social phobia and be in a much better job myself. Maybe much sooner. Anyway, there was no way I could really be sure they'd all look down on me. I've never known those people to do that before.
---
Point 3: "And I was worried that I might do something humiliating like spilling a drink or food down me, especially if my hands were shaking."
How I'm No Worse Than Anyone Else
Thinking about it, if I had, it wouldn't have been as bad as some of the things that went on. Mum got a bit tipsy and accidentally burned the table cloth with a cigarette lighter; Dad had a bit too much to drink and started talking too loud and jokingly chatting up my cousin's new wife's sister; two people knocked into each other while they were dancing and one fell over; someone had to run out to be sick; two people were arguing so loudly that they could be heard above everyone else while people were supposed to be enjoying themselves eating the wedding cake; and at the end of the evening, all the tables and the floor around them were covered in crumbs, and there were a few drink stains on the table cloths.
So it seems that everyone made a bit of a mess. So if I'd spilled something, it wouldn't really have made that much difference.
And even if I'd stained my clothes, I think people had so many other things to think about that they might not have bothered about it too much. And if they had, would they have remembered it the next day? Thinking about it, perhaps they wouldn't have at all.
I think it can sometimes be as if I think there are two classes of people in the world, those who do things perfectly, and those like me who make silly mistakes and don't come up to standard. But Really, that's not true at all. Maybe everyone does silly or rude things from time to time. I'll have to remember that.
But sometimes, I myself feel critical of people who do something slightly wrong, I think because I've learned to have this idea that people are supposed to be perfect as far as possible. It might be more healthy if I start thinking that everyone's bound to do silly things from time to time, and it's a fact of life that doesn't necessarily matter too much, depending on what they've done.